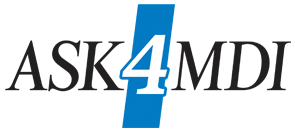 MDI Offers:
MDI offers prompt scheduling with evening and weekend hours.
You will have rapid results and online access to images and reports.
MDI can assist you in obtaining the insurance pre-authorization.
Our radiologists are always on site and available.
Appropriate Use Criteria (AUC) for Advanced Diagnostic Imaging Services begins January 1, 2020.
AUC consultation is mandatory for MRI and CT imaging services for Medicare patients.
More information can be found in our Provider Information and Forms box.
To utilize a free CDSM click here: Coming Soon!
InteleConnect 
Referring Physicians Portal
When you send patients to MDI, you can view images within minutes of their exam. Reports are available within 24 hours.
Images and reports are available via the internet.
Apply for an account by going to the Provider Portal tab at the top right of our website.
PDF instructions on how to navigate the portal are available in the Provider Information and Forms box.
Provider Information and Forms
Inteleviewer
Desktop Installation
View and manipulate images via the Inteleviewer.
Access the images as soon as the Technologist completes the exam.
View the report as soon as the radiologist signs off on it.
We would be happy to install the Inteleviewer for you, at no cost.
Need a CD of images from our Intelebrowser? See the quick, easy instructions in the Provider Information and Forms box.
Please email info@mdimaging.org for more information.
Technology Available By Location
Franklin
GE Signa Infinity 1.5T Hispeed Plus MRI System
GE Lightspeed 16 Slice CT Scanner
GE Logiq E9 Ultrasound
GE Proteus Radiographic System
GE 9800 Plus Vascular Digital Mobile C-arm
Mayfair
Siemens 3.0T Skyra MRI System (Wide Bore)
Siemens 64 Slice Somatom go.Up CT Scanner
Siemens Acuson S2000 Ultrasound
Siemens Multix Fusion Max Radiographic System
Siemens Arcadis Varic C-Arm